Thank You for Attending! See You TJCAS2020&2021 in Taiwan.
Group photo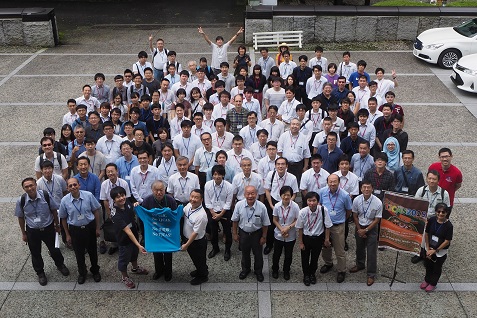 Snapshot
TJCAS 2020 is postponed one year
Due to the coronavirus pandemic, international travel restrictions still
apply in many regions, including Japan and Taiwan.
Therefore, after discussed with the Steering committee, we have decided to
postpone the TJCAS conference originally planned for August 2020 by one year.
Instead, we will have a light YP-WiCAS event through internet in this summer.
Details will be announced later.
We very much regret the postponement and ask for your understanding.
Hope to see you again at TaoYuan, Taiwan on 2021.
The newest announcements can be found through our website:
https://sites.google.com/view/tjcas2020
General Chairs of TJCAS 2020 & 2021
Prof. Chien-Nan Liu, National Chiao-Tung University
Prof. Pei-Yun Tsai, National Central University